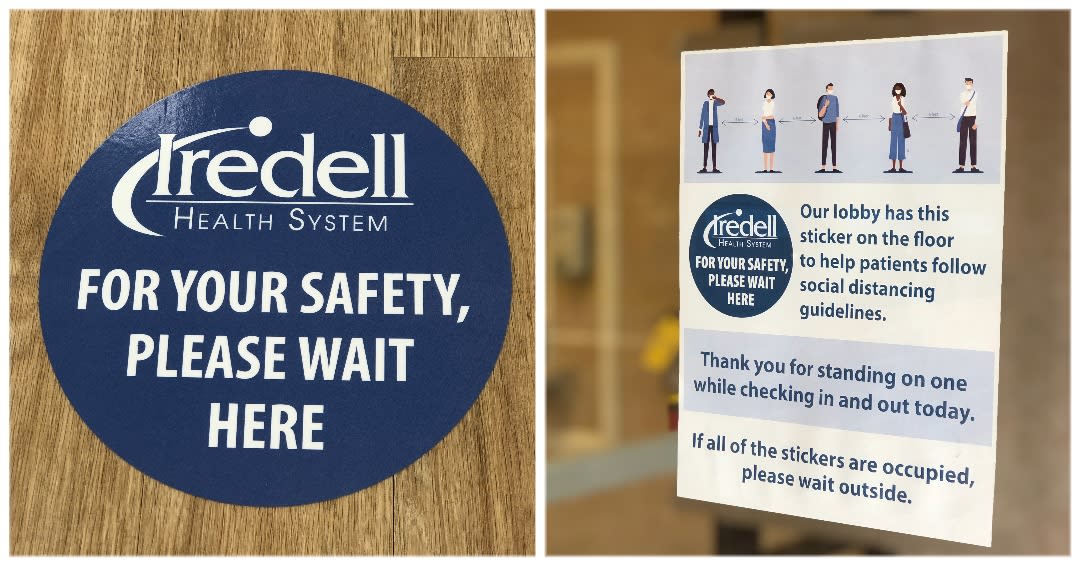 Tondo Internal Medicine is welcoming patients to a new normal, implementing enhanced safety protocols that offer patients the same quality of care they have grown to expect from all Iredell Physician Network offices while also providing peace of mind.
With continued diligence in cleaning practices, Tondo Internal Medicine has new procedures and practices that will keep patients and staff safe as in-person visits increase.
Masks are required at our facility for patients, visitors and staff. If you are medically unable to wear a mask, you are encouraged to call our office prior to your scheduled time to let us know so we can assist you in adapting your appointment to a telehealth or car-side visit.

Schedule a virtual visit!
Worried about going to your provider's office during COVID-19?
Tondo Internal Medicine can now treat patients over the phone or through video. We also offer car-side visits, which allow a patient to remain in their vehicle for their appointment.
Call 704-528-3721 to schedule your virtual or car-side visit.
Lewis Tondo, MD
Lewis Tondo is a board certified primary care physician specializing in Internal Medicine. He has practiced in the Troutman area for 20 years, serves as a Certified DOT Medical Examiner, and offers a popular weight loss program.
Dr. Tondo lives in Statesville and enjoys traveling and cooking.
He also works in the community through Iredell Statesville Schools and Barium Springs Home for Children
Kaleah Hendren, FNP
Kaleah Hendren earned an Associate Degree in Nursing from Mitchell Community College, a Bachelor of Science in Nursing from Gardner Webb University, and a Master of Science in Nursing with a specialization in Family Nurse Practitioner from South University. She completed graduate school with honors while working full-time and giving birth.
She has 14 years of nursing experience and is a member of the American Heart Association. She earned a stroke certification and an advanced cardiovascular life support certification.
Small Changes
If losing weight is on your to-do list, you're certainly not alone.
With a growing number of Americans tipping the scales at overweight or obese proportions, the need to slim down weighs heavily on many people's minds.
Carrying extra weight increases your risk for health problems such as diabetes and high blood pressure, but making small changes in your lifestyle can make a difference.
New patients welcome.
Same day sick appointments available.
English, Italian and conversational Spanish
Tondo Internal Medicine
510 North Main Street
Troutman, NC 28166
Phone:
704-528-3721
Fax:
704.528.5273
Lewis Tondo, MD
Iredell Physician Network
Office hours
Monday -  Thursday, 8:00 a.m. – 5:00 p.m.
(Closed for lunch, 1:00 – 1:30 p.m. daily)
Friday - 8:00 a.m. - 1:00 p.m.


Driving
Directions

to Tondo Internal Medicine